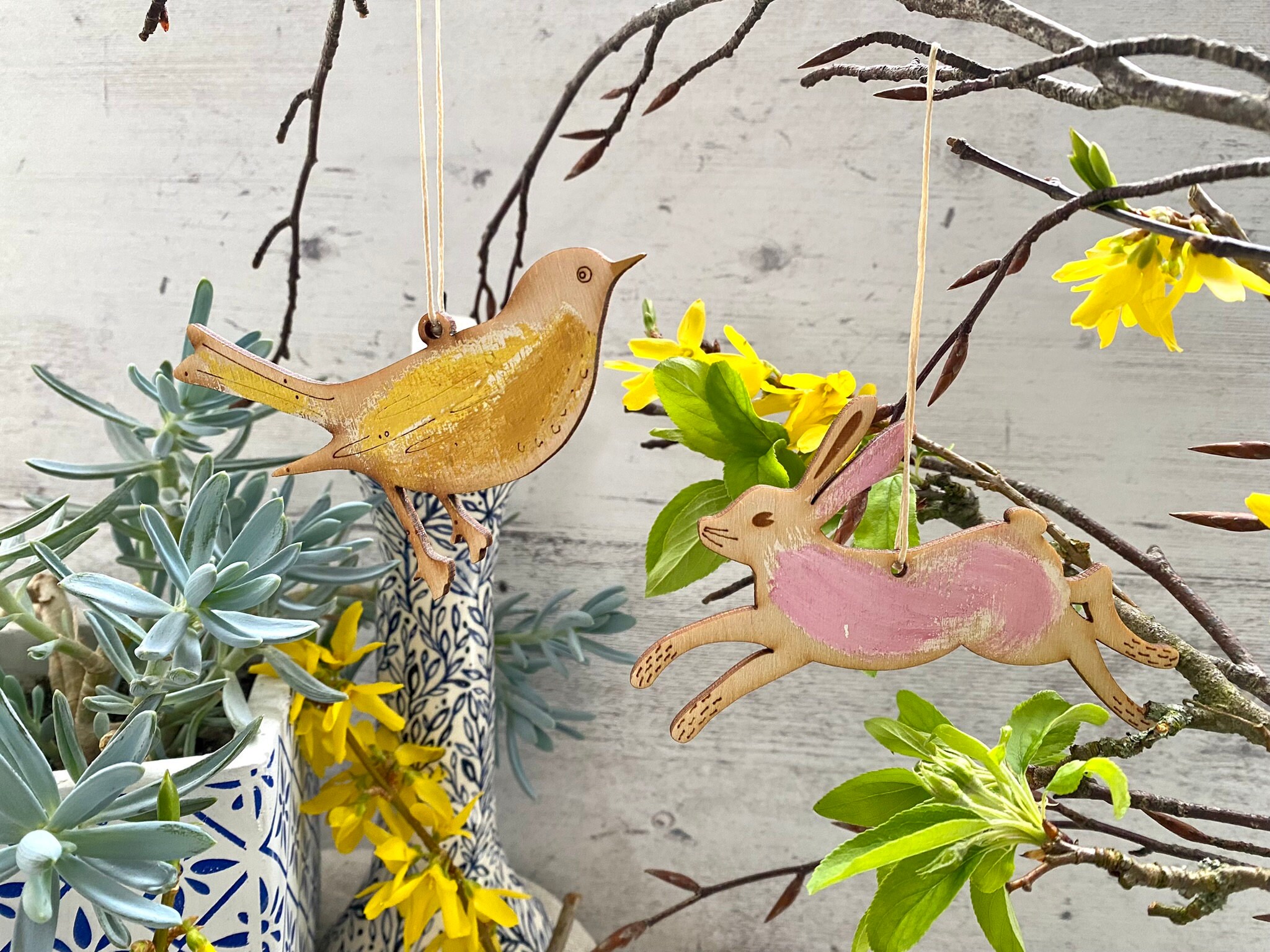 Here at Natty Deco HQ it has been all hands to the deck preparing for the annual Pysanki painting. These pretty wooden eggs are cut and engraved from sustainable Birchwood, and then each has been individually hand painted with a dry brush technique to give the distressed finish that makes every inividual egg unique. 

I have kept to the beautiful soft Indigo Blue and White palette again which was so popular last year, and which I think is a great nod to my love of textile design (a subject close to my heart having trained formally as a Textile Designer and delivered many workshops for many years!) 
The Sugar Plum Birds and Hares have also returned for the Easter and the Spring months, and the little Church Window Decoration I designed for the recent Snowdrop Festivals has also come into into it's own as we welcome Spring and our thoughts turn to Easter; thank you for giving it such a great response.
Made to last, these sweet heirloom pieces  can be used year after year to decorate an Easter Branch (or Tree), or perhaps be used for a fun Easter Egg Hunt...I do hope you enjoy them in your homes as much as I have enjoyed painting them for you.
However you are spending the coming weeks let us hope for some warming sunshine upon us as we prepare for this reflective time and celebration of new life and quiet joy. 
I wish you all the very best for this forthcoming Easter Tide.
Maggie x